Please Note:
Delivery time frame is an estimation only. Actual delivery time may vary based on product availability with the selling merchant, shipping address, and courier or any other delivery issues. ShopClues offers choice to cancel an order prior to its shipment by contacting us at:
Customer Support
.
A BRAND NEW

NIKON

DIGITAL CAMERA
16.0 Mega pixels, 12x ZOOM, IN BUILT WIFI, FULL HD, CMOS SENSOR
WITH 4 GB CARD,CARRY CASE & HDMI CABLE
2 YEARS NIKON INDIA WARRANTY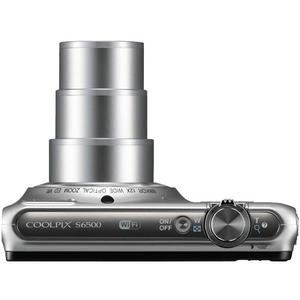 Big zoom, instant sharing
An excellent 12x optical Zoom-NIKKOR glass lens, 16-megapixel CMOS image sensor and built-in Wi-Fi® will have you sharing more—and better—photos than ever.
Big zoom, small package and ready to share in an instant.
Expect plenty of "Likes" on the photos and videos you share with the COOLPIX S6500. Packed inside its ultra-slim, stylish design is a powerful 12x Zoom-NIKKOR glass lens that's great for everything from wide-angle landscapes to telephoto close-ups; and a 16-megapixel CMOS image sensor for maximum photo and video quality in just about any light. When you're ready to share your creations, built-in Wi-Fi® helps you get them online faster and easier than ever.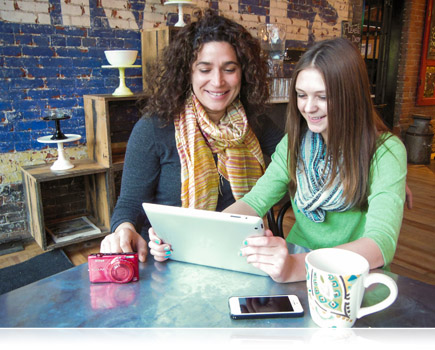 Share amazing photos in an instant
Built-in Wi-Fi® for easily sharing your shots anytime, anywhere
The COOLPIX S6500 makes it easier than ever to share beautiful views of your world. Take a great shot and instantly send it to your compatible smartphone, tablet or Wi-Fi® device. Then email your photos, upload to your favorite social media or photo album sites— share your shots the same way you normally share online and amaze friends and family!
Frame the perfect shot
12x wide-angle NIKKOR glass zoom lens gets you closer to the action
Every COOLPIX is designed around a genuine NIKKOR glass lens, the legendary optics that have made Nikon famous. The COOLPIX S6500 12x zoom NIKKOR lens is great for everything from wide-angle group shots to close-up portraits. Plus, lens-shift Vibration Reduction helps keep every shot steady, even if your hands are not.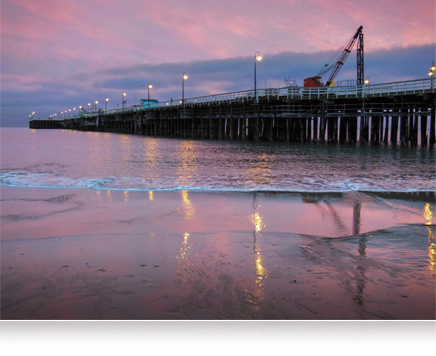 Superior low-light performance
High-performance CMOS image sensor lets you shoot without a flash
Imagine being able to shoot without a flash at weddings, concerts, parties—anywhere your flash normally fires. You won't have to interrupt a moment to capture it, and your photos and HD videos will look more natural and true to your memory. The COOLPIX S6500 performs so well in low light situations that, in most cases, using the flash is optional. Of course, when the lighting is extremely poor and you need a flash, it'll be there.
Freeze action in its tracks
Hold down the shutter button and fire up to 7 continuous shots per second
Create amazing action sequences with the touch of a button. When the action speeds up, just hold down the shutter button and fire off up to 7 continuous shots per second. You'll get views of fast-moving subjects you may never have seen.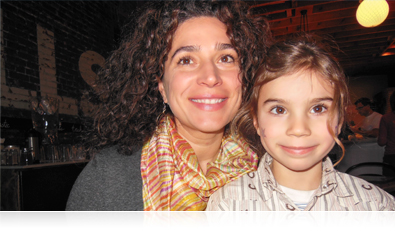 Focus where you want it
Kids and pets are always on the go. Fortunately, the COOLPIX S6500 includes Subject Tracking, which automatically locks onto a moving subject and keeps it in focus until you're ready to take the shot.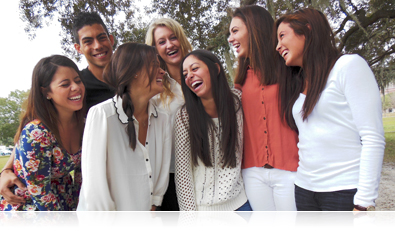 Flatter your friends and family
Create beautiful photos of the people you care about. Smart Portrait System activates several features ideal for portraits, like Face Priority AF, Skin Softening, Blink Warning and more.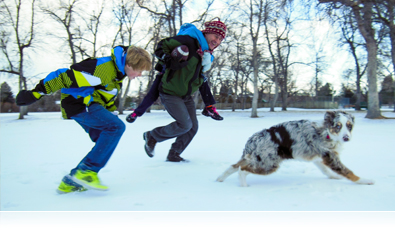 Let the camera call the shots
Easily match your situation to one of 20 Scene Modes like Beach, Snow, Night Portrait, Sunset and enjoy effortless shooting. Or, choose Scene Auto Selector and let the camera choose for you.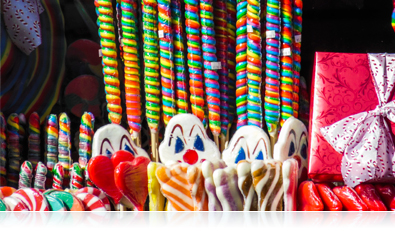 Dazzle with every shot
Create truly exceptional photos and Full HD videos in nearly any light. A 16-megapixel CMOS low-light image sensor delivers superior image quality, versatility and low-light performance.
WI-FI COMPATIBILITY
This camera's built-in Wi-Fi® capability can only be used with a compatible iPhone®, iPad®, and/or iPod touch® or smart devices running on the Android™ operating system. The Wireless Mobile Utility application must be installed on the device before it can be used with this camera.


· Type
Compact Digital Camera
12x optical Zoom-NIKKOR ED glass lens
4.5-54.0mm (angle of view equivalent to that of 25-300 mm lens in 35mm [135] format)
Up to 4× (angle of view equivalent to that of approx. 1200mm lens in 35mm[135] format)
· Autofocus (AF) Focus-area selection
Auto (9-area automatic selection)
Center
Face priority
Manual with 99 focus areas
Subject tracking
[W]: Approx. 1 ft. 8 in. (50 cm.) to infinity
[T]: Approx. 5 ft. (1.5 m.) to infinity
Macro close-up mode: Approx. 3.2 in. (8 cm.) to infinity
· Maximum Autofocus Areas/Points
TFT-LCD with 5-level brightness adjustment
· Monitor Frame coverage (shooting mode)
96% horizontal (Approx.)
96% vertical (Approx.)
· Monitor Frame coverage (playback mode)
96% horizontal (Approx.)
99% vertical (Approx.)
SD memory card
SDHC memory card
SDXC memory card
DCF
EXIF 2.3
DPOF and MPF compliant
Still pictures: JPEG
Audio files: WAV
Movies: MOV (Video: MPEG-4 AVC/H.264, Audio: AAC stereo)
Full HD: 1920x1080p / 30fps
iFrame® 540: 960x540 / 30fps
HD: 1080x720/30p
HS 1920x1080 / 15fps
HS 1280x720 / 60fps
HS 640x480 / 120fps
Movie file format: MPEG-4 AVC H.264
VGA: 640x480
ISO 125-3200
Fixed range auto (ISO 125-400, 125-800)
· Highest ISO Sensitivity
Matrix
Center-weighted (digital zoom less than 2x)
Spot (digital zoom 2X or more)
Programmed auto exposure
Exposure compensation (-2.0 to +2.0 EV in steps of 1/3 EV)
Back Light
Beach
Black and White Copy
Close Up
Copy
Dusk/Dawn
Easy Panorama
Fireworks Show
Food
Landscape
Museum
Night Landscape
Night Portrait
Party/Indoor
Pet Portrait
Portrait
Scene Auto Selector
Snow
Sports
Sunset
3D Photography
· In-Camera Image Editing
Crop
D-Lighting
Glamour Retouch
Quick Effects
Quick retouch
Skin softening
Small Picture
Trim
Auto
Cloudy
Daylight
Flash
Fluorescent
Incandescent
Preset Manual
Mechanical and CMOS electronic shutter
1/2000-1 sec.
1/4000 sec. (maximum speed during high-speed continuous shooting)
4 sec. (when scene mode is set to Fireworks show)
· Continuous Shooting Options
Best Shot Selector
Continuous H
Continuous H 60
Continuous H 120
Continuous L
Multi-shot 16
Pre-shooting cache
Single
Electronically controlled ND filter (-2.0 AV) insertion
Can be selected from 10 or 2 seconds duration
· Built-in flash Range (approx.) (ISO sensitivity: Auto)
[W]: 0.5 to 4.0m (1ft. 8in. to 13ft.)
[T]: 1.5 to 2.0m (5 ft. to 6 ft. 6 in.)
TTL auto flash with monitor preflashes
· Interface Data transfer protocol
Can be selected from:
Auto
480p
720p
1080i
Audio/video (A/V) output; Digital I/O (USB)
HDMI micro connector (Type D) (HDMI output)
Arabic
Bengali
Chinese (Simplified and Traditional)
Czech
Danish
Dutch
English
Finnish
French
German
Greek
Hindi
Hungarian
Indonesian
Italian
Japanese
Korean
Marathi
Norwegian
Persian
Polish
Portugese (European and Brazilian)
Romanian
Russian
Spanish
Swedish
Tamil
Telugu
Thai
Turkish
Ukranian
One Rechargeable Li-ion Battery EN-EL19 (supplied)
Charging AC Adapter EH-70P and plug adapter (supplied)
3 hours (when using Charging AC Adapter EH-70P and when no charge remains) (Approx.)
Rechargeable Li-ion Battery EN-EL19
· Battery Life (shots per charge)
Still pictures*: Approx. 150 shots
Based on Camera and Imaging Products Association (CIPA) standards for measuring the life of camera batteries. Measured at 23(-/+3)°C (73.4(-/+5.4)°F); zoom adjusted with each shot, flash fired with every other shot, image quality set to Normal, image size set to 4608 x 3464 (16.1MP). Battery life may vary depending on shooting interval and length of time menus and images are displayed.
Height: 2.3in. (57.9mm)
Width: 3.8in. (95.4mm)
Depth: 1.1in. (26.3mm)
Excluding projections. Method of noting dimensions and weight is in accordance with CIPA DCG-005-2009 guideline.
5.4 oz. (153g)
With battery and SD memory card. Method of noting dimensions and weight is in accordance with CIPA DCG-005-2009 guideline.
Temperature: 0 to 40°C (32 to 104°F)
Humidity: Less than 85% (no condensation)
· Supplied Accessories
o UC-E6 USB Cable
o EN-EL19 Rechargeable Battery
o EH-70P AC Adapter/Charger
o AN-CP19 Strap
o NikonView NX 2 CD-ROM
PLEASE MENTION CHOICE OF 2 COLOURS, WE WILL SEND YOU THE FIRST
CHOICE IN MOST CASES, UNLESS IT IS OUT
OF STOCK.
IN CASE YOU ARE PARTICULAR
ABOUT A COLOUR, WE REQUEST TO CALL
ON
09818047752 OR EMAIL ON
apdeal73@gmail.com, before placing the order.
Key Feature
Included offers
4GB SD Card
Camera Case
HDMI Cable
Features
Megapixels
Zoom
LCD Screen Size
Battery
What's in the Box (?)
User Manual Booklet
Driver CD / DVD
Battery
Carry Case
Warranty Card
Warranty Details
against Manufacturing Defect
Please Note. All products at ShopClues.com are brand new, 100% genuine and come with Manufacturer's warranty wherever applicable.
Report a product issue or a bug
Location:

New Delhi,

Delhi

`

View our Products
---
Have a Question for Merchant?

28% of time the response is within 48 hours
Response Rate 44.83% (?)

Ask a Merchant
---
Shipping Performance

83% of time order is shipped within 48 hours
Fulfill Rate 51% (?)
---
Detailed Merchant Ratings
Overall Rating:

Get the

best offers

in town